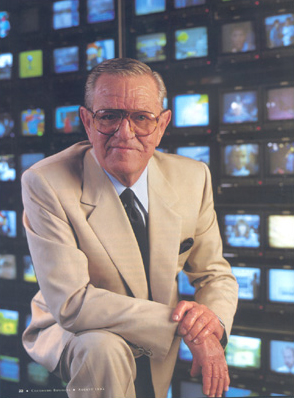 Bill Daniels was a war hero, an entrepreneur, a business leader, and a philanthropist who believed that his personal reputation for ethics and integrity was his most valuable asset.
As a teenager, Bill Daniels moved with his family to Hobbs, New Mexico. After attending the New Mexico Military Institute in Roswell, Bill Daniels was a decorated naval fighter pilot, who served in World War II and Korea.
An entrepreneur who started his first cable television business in 1953, Bill Daniels founded Daniels & Associates in 1958 and eventually owned and operated hundreds of cable television systems.
Daniels & Associates is now RBC Capital Markets, a leading provider of financial services to the cable, telecommunications, media and technology industries worldwide.
After a lifetime of directly giving to and supporting organizations which help those in need, Bill Daniels set the direction for the Daniels Fund.
Since 2000, the Daniels Fund has continued his vision of the charitable purpose he wanted to support.